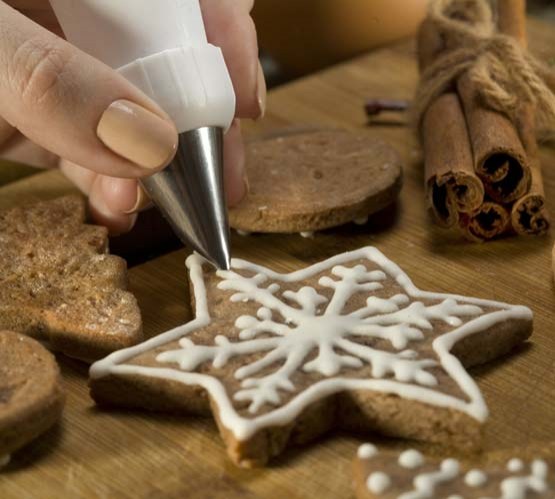 Royal icing is an icing that sets hard, thereby creating a decorative medium to create fine delicate decorations that can be prepared in advance and attached to the cake at a later time.
Piping skills play a very important role in Sugarcraft, which should not be underestimated. The simple addition of piped names, numbers and messages will always personalize your cakes. If you master simple piping skills like shells, scrolls and piped flowers, they can prove to be exceedingly cost effective and provide a quick design for a celebration or wedding cake.
Runouts or colourflow patterns, use of stencils, etc. make the cakes look spectacular and very innovative. And, yes, those who are confident in piping with fresh cream, will find this class much easier. But again, royal icing is a different medium and the nozzles used are much finer, so you shall need a lot of training in this as well.
Course Content
Basic Piping TechniquesBrush Embroidery
Piped Flowers
Runouts Or Colourflow Patterns
Extension Borders And Lace Patterns Use Of Stencils