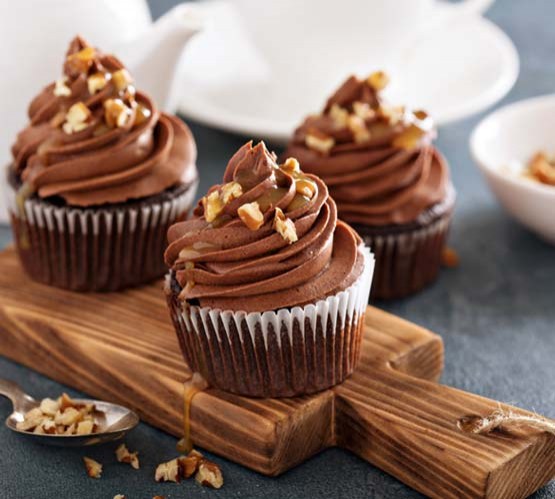 Cupcakes - Paradise In A Cup (Egg And Eggless)
Did someone say cupcakes?
Time to give you a reality check- baking cupcakes is as fun as eating cupcakes.
When life gets tough- eat cupcakes! And when you know to bake one for yourself, YOU'RE SORTED! Be it any occasion, buying presents, bad mood, or cravings- cupcakes will always be at your rescue to get you through the worst difficulty, so quickly learn to bake these tasty treats!
Course Content
Carrot Cupcakes
Lemon And Basil Cupcakes
Oreo Cupcakes
Tiramisu Cupcakes
Banana Caramel Cupcakes
Coffee Walnut Whip Cupcakes
Vanilla Cupcakes With Buttercream Frosting
Chocolate Cupcakes With Chocolate Fudge Frosting
Apple Custard Cupcakes
Red Velvet Cupcakes With Cream Cheese Frosting