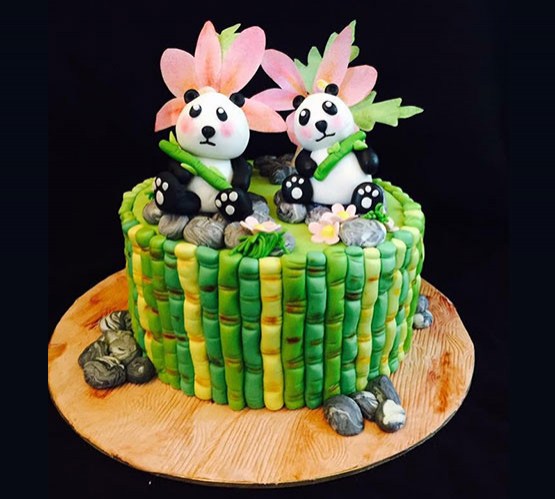 Complete Sugarpaste Module
In the Sugar Paste Module, the basic techniques of using fondant are covered. The fondant used will be purely vegetarian. Students shall be taught to roll out fondant, cover the cakes, making bows, drapes, swags and lots more. Use of tools, plungers, cutters, silicon moulds, etc. shall also be taught. A lot of free hand modeling shall also be taught as you can't always be dependent on tools. Tried and tested recipes for fondant and gum paste shall be given. As I don't believe in selling products, numbers and addresses for supplies and suppliers shall also be given. The students are not required to bring anything along with them. All the materials shall be provided. Its of course a hands on class as you can't learn only by watching. That is the reason these modules take up to 4 days.
Moreover, this module helps not only to create outstanding cakes, but also helps to decorate cupcakes, cookies and up to a certain level – simple wedding cakes!!
Course Content
Recipes for Fondant And Flower Paste
Creative Plaques
Texturing Fondant
Garret Frill
Crimping
Broderie Anglaise
Impression Borders
Use Of Stencils And Dust Colouring
Drapes And Swags
Fabric Roses
Different Kinds Of Bows
Patchwork Clown
Starburst Toppers
Use Of Silicon Moulds
Dotty Spotty
Stripes And Checks
Embossing
Inlay Work
Abutting
Figure Modelling
Professional Business Guidance
Billowing
Onlays
Frills/Ruffles
Scrunches
Edible Lace
Recipe For Gumpaste
How To Make Butterflies, Doves, Bees, Ladybirds, Candy Canes
Decorating A Cake With A Theme Of Your Choice
Rolling Out Fondant And Covering A Cake With Corners
Use Of Stencils With Royal Icing