'Baking is love made edible.'
Bakery is the establishment which produces and sells flour based baked food in the oven. As a traditional activity, Baking occupies a significant position in the entire food processing sector. Baking enhances the aroma and flavour of the food.
Eventually baking developed into the commercial industry and with all the automated machineries, baking not only became easier but also tastier. Baking is the correct balance between time, temperature and the ingredients. Where there is a whisk, there's always a way. The secret ingredient in baking is always love. All the bakers in the world make the world smell better.
If you are fond of creams and colours, learn the yummiest cakes, cupcakes and cookies etc. in the bakery classes at Mahek's Atelier and make every day chocolatier. Our classes are equipped with latest apparatus and students get hand-on training to use the most contemporary equipment like Silicon Moulds for Entremets etc. for baking.
After all, a balanced diet is having a cupcake in each hand. So, count the memories and not the calories. Catch up with the bakery courses at Mahek's Atelier, the best cooking studio in Mumbai. Let's take a cakewalk!
pastries and croissants making in mumbai
Danish Pastries And Croissants
Croissants & Danish Pastries are flaky and buttery laminated with the finest butter, our Croissants are extremely light and flavorful making you coming back for more.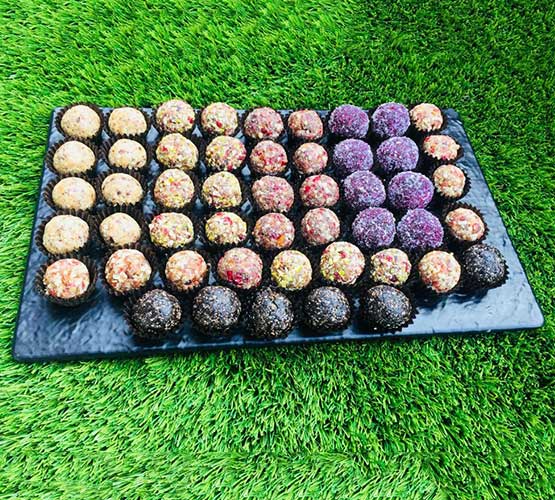 Power Bites Baking Course in Mumbai
Power Bites
Power Bites a perfect substitute for sugary desserts, made with healthy Dates, they're gluten-free and fat-free.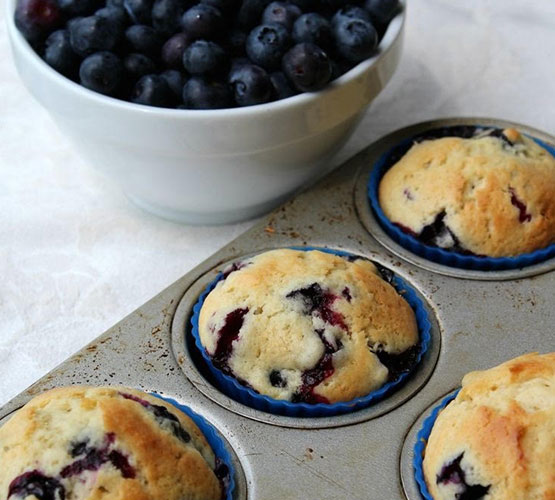 Tea Time Cakes (Egg And Eggless)
Mahek's Atelier offers the best tea time cake classes in Mumbai. Everything is better with tea and cakes. A cup of tea solves everything and a tea time cake just adds to its essence. Hurry! Its tea o'clock!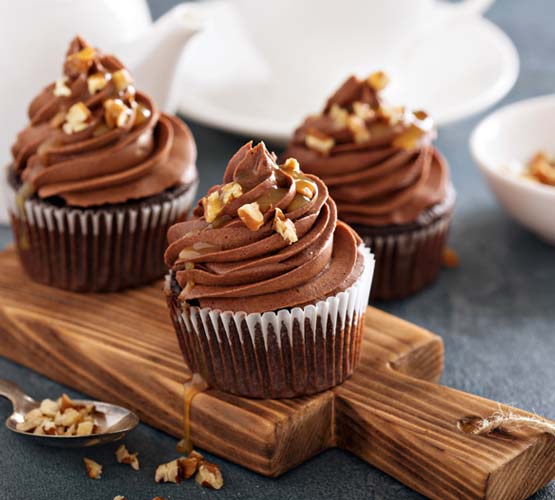 Cupcakes - Paradise In A Cup (Egg And Eggless)
Join cupcake making classes at Mahek's Atelier and don't let the size fool you. Cupcakes are the delights that rival most desserts twice their height, full of luscious flavours to capture hearts of all ages. Reach us to know about our, cupcake decorating course.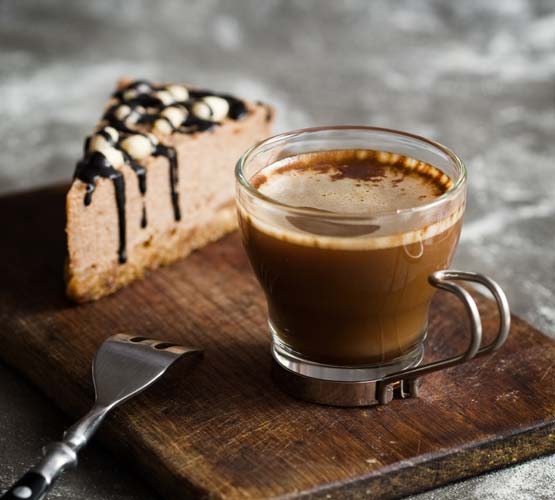 Cakes with Coffee (Egg And Eggless)
The coffee cake making courses at Mahek's Atelier are intended to satisfy anyone's sweet tooth whether loaded with savoury crumble or drizzled in glaze. Hurry up and join our coffee cake courses!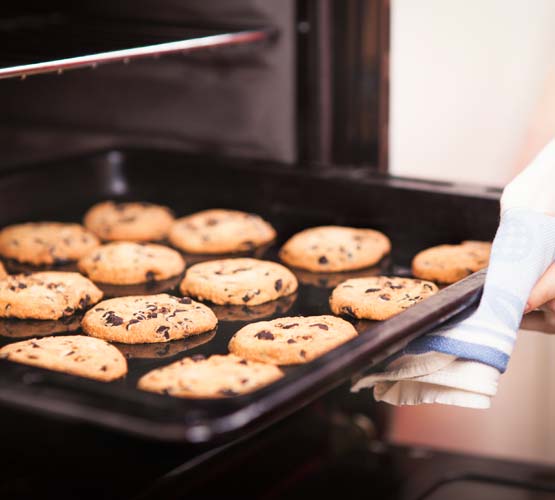 Cookie Workshop (Eggless)
Cookies have always been the heart and soul of all the bakery lovers. Mahek's Atelier strives to make the best cookie with unique and fresh ingredients in its cookie workshop classes. Seats are filling fast. Book your cookie decoration classes NOW!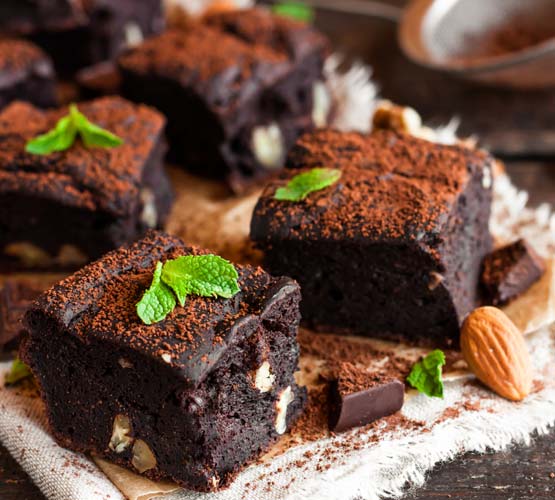 Sensational Brownies and Blondies (Egg And Eggless)
We cannot think of a better dessert than a really luscious brownie. Learn some vegan and easy to bake brownies from us. The fudgier, the better!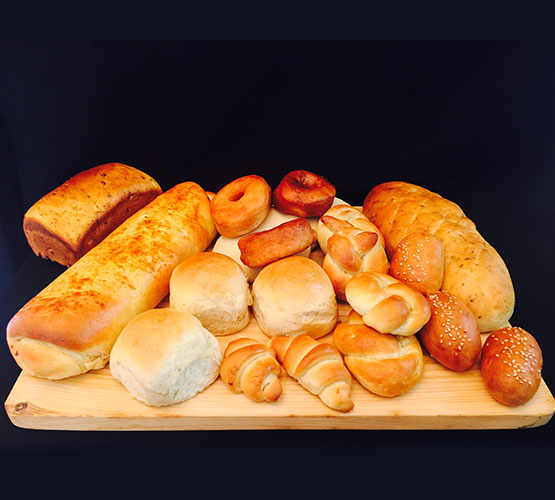 Breads (Eggless)
Learn a huge range of egg free artisan bread baking course from Mahek's Atelier and treat your vegan friends and family members. HURRY UP and enrol in our Artisan bread baking course!
All About Cheesecakes (With Eggs)
Whether you prefer fresh fruit or dark chocolate, Mahek's Atelier has the perfect solution for you. A creamy and a smooth cheesecake helps to create a lasting impression. Join our cheesecakes baking classes at your earliest.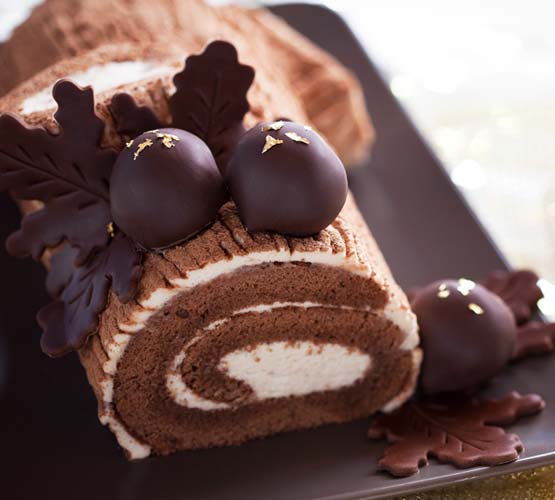 Swiss Rolls (With Eggs)
Swiss rolls are the epitome of gourmet dessert. These are the spongy favoured cakes rolled around yummy crème filling. Join our Swiss rolls baking course to roll some delicious Swiss rolls.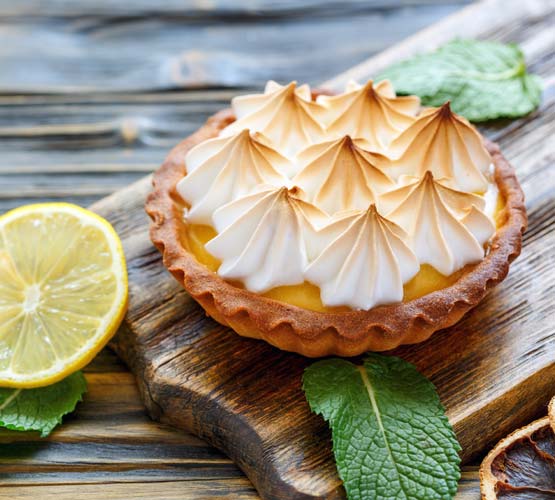 Macarons and Meringues (With Eggs)
Macrons are the biscuits which are sandwiched together with a sweet filling. Learn to make the perfect macarons at Mahek's Atelier's macarons making course and ace the techniques of meringues making classes with oodles of patience at our classes.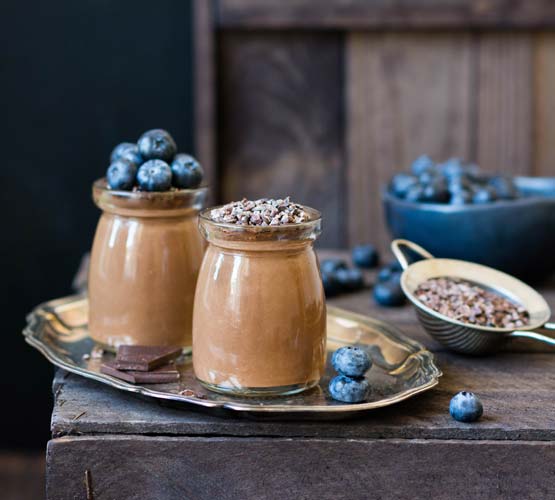 Mousses, Puddings and Custards (With Eggs)
Every dessert enthusiast craves for the creamy taste of Mousses, puddings and custards. These are the ultimate make-ahead desserts which you can learn at Mahek's Atelier. Join immediately at our mousses making course, puddings making course, custards making classes!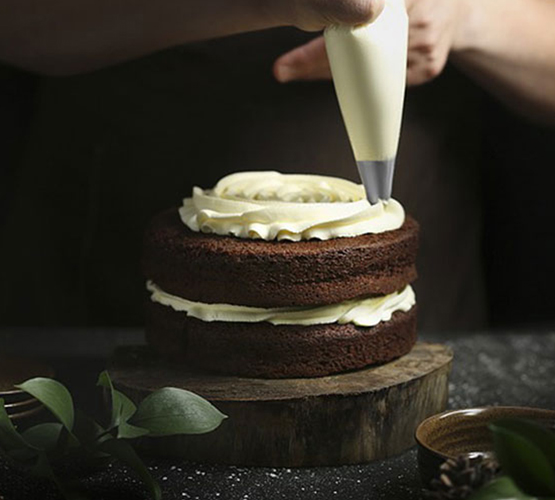 Baking and Icing Courses (Egg And Eggless)
To ace the edible decorations enrol your name in the Baking and Icing classes at Mahek's Atelier. Baking and Icing are not only pleasing to look but taste equally exquisite. HURRY UP and join our classes!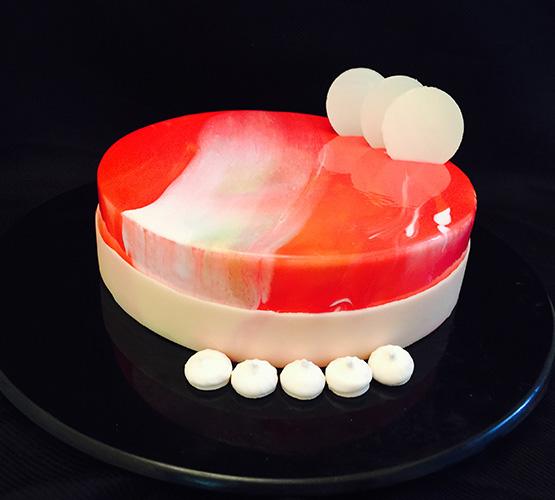 French Entremets (With Eggs)
As a symbol of power and royalty, French entremets is the crucial part in every European dinner table. French entremets classes at Mahek's Atelier teach the daintiness of these desserts endowing the expertise in the students. Join our classes to know more about the elegant French entremets and create the magic on the dinner table!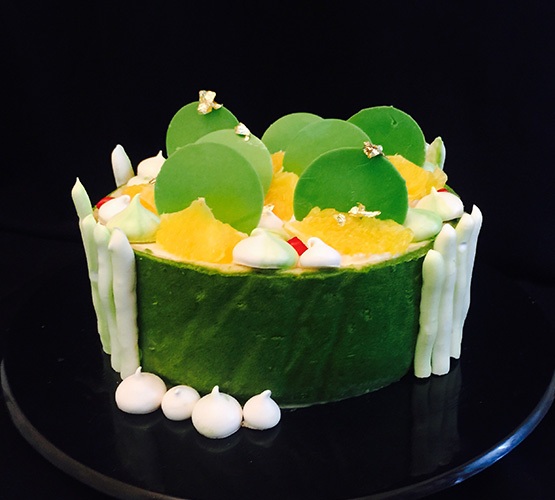 French Desserts (With Eggs)
Feast your eyes and stomach with the yummilicious French Desserts. Classes at Mahek's Atelier have dozens of incredible French desserts to teach you. Come and learn the best from our French desserts making classes.
Modern French Pastry (With Eggs)
Modern French pastry is a combination of bold flavours and textures which is a part of the regional speciality. Mahek's Atelier has brought the new artistry of French pastry to classic desserts with the whisk. Join our French pastry making classes and master the art.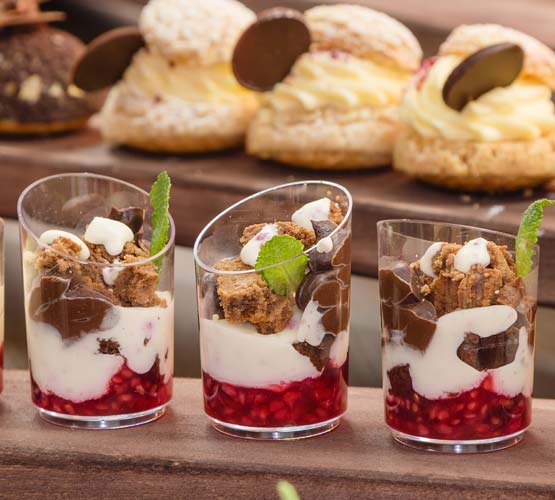 Verrines - Glass Desserts (Eggless)
If it is in a glass and you can eat it then it's the glass desserts. Verrines increases the appetite and excitement for desserts. Learn the delightful glass deserts making course at Mahek's Atelier's verrines deserts making classes.
For Enquiries contact us on
74001 47000 / 76660 36148 / 022-62369642
info@maheksatelier.com